Target Bear Batman (Batbear)

This is another custom I made for Aaron from Martian Toys from New York. It is repainted and customized Target Bear toy produced by Munky King and designed by Luke Chueh, painter and graphic designer from Los Angeles. The original toy looks like below and you can still grab it on Amazon or your favourite designer toy store.
It is limited edition of 1000 pieces, the bear is made of vinyl and stands 6.5 inch tall and the wall is made or resin or plaster and is heavy like the real brick. This is adding 1.6kg to the shipping cost.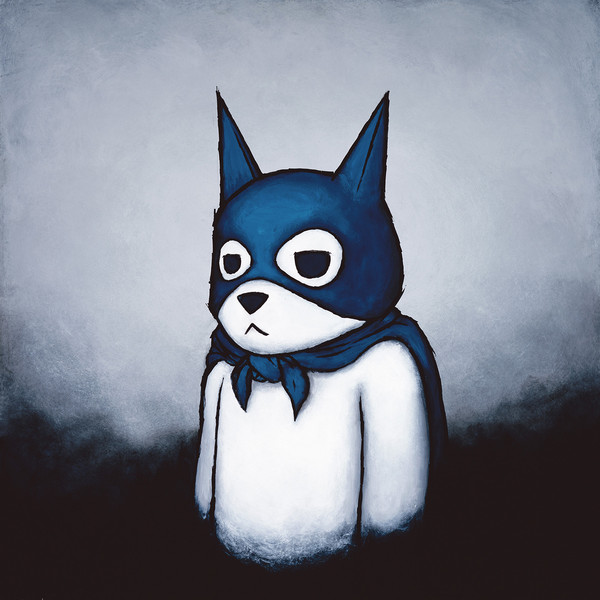 All in all it is well made and good looking toy as it is but Aaron wanted it to look like one of Luke Chueh's paintings above. You can get prints of this painting from eyesonwalls.com here.
It was quite easy custom to make, I only extended the ears to make them spiky like on the picture and paint the whole thing trying to imitate Luke's brush strokes. I also weathered the wall with black and royal blue acrylic paints and painted Joker graffiti based on reference pictures from internet. The cape is made again with heat-formed styrene sheet, my favourite method for this kind of accessories. I will prepare short video tutorial of how it was made later.  So what do you think? Do you like it?